You are here:
Home
»
Relationship answers to relationship questions
» How to apologise
3 Step plan for offering a genuine apology
with an example apology letter
Part 1, Part 2, Part 3 Publish your apology letter online

First of all, it is always best to say sorry as soon as possible, but only after some thought. Then follow this plan:
Try to really understand what your mistake had meant to your partner or any other wronged party. You may need to do a bit of research. Only by imagining yourself in their shoes you will you get a sense of what it has done to them.

Decide how you are going to apologise (more details further down):

by telephone?
by email?
by text?
by letter?
in person?

Decide when you are going to do it.
(By the way: my pages are written in British English, hence my spelling 'apologise' and not 'apologize'.)
How to apologise: written apology or personal appearance?
There is a place for both, so let's look at this in more detail. I really want you to be as successful as you can be in improving your relationship, reputation and self-respect.
"Sorry" by text
Forget it! The only time you can use a text message is if you need to say sorry for arriving later than expected in advance!
Saying sorry by email
Consider apologising only if you don't know the person personally. For example if there has been a minor misunderstanding with a supplier.
Offering an apology by card or letter
Yep - apology letters are potentially a reasonable way to say sorry. I will sometimes advice a client to write a letter to their partner/spouse, especially if they are unlikely to be given a chance to say their piece face-to-face.
Writing a letter is also a good idea if, for example, you want to make a public apology to a group of people.
Let your words incubate for a couple of days, reread it several times, and imagine the receiver in different moods: angry, sad or happy. Before you send/give a letter, let a trusted person read it first to eliminate any blind spots and prevent unintended consequences as much as you can.
Below is a sample letter of apology. Use my sample words only as a guide and adapt the sentences to your needs and your own style.
It is essential that it sounds genuine and not something you have copied! Try to strike a balance between showing you have worked really hard getting it right and not overusing words you are unfamiliar with.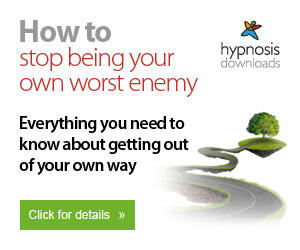 Sample apology letter
Dear ...
I am writing to express my sincere/sincerest apologies for my insensitive actions / behaviour / words / disregard / blunder / my failure to...

I very quickly realised/On reflection I realise that I was very wrong to assume / lash out / ignore / find fault with / accuse / blame...
AND/OR
I realise that my behaviour / oversight / omission was totally inappropriate, inexcusable and disrespectful.
I can only imagine the hurt / distress / embarrassment / awkwardness I have caused to ... and the damage that has done to our relationship / your reputation / your chances of... / your trust in me (be sure not to talk about yourself here!).
I hope that you will allow me the opportunity to express my apologies again in person.
AND/OR

I would appreciate the opportunity to put right my wrongs and prove to you that I have learned from my mistake.
I will of course accept that I may have caused irreparable damage and may no longer be...
OR
I appreciate I may no longer... / I understand if you need some more time before...
Yours sincerely,
Expressing your remorse by telephone
This is only suitable if you live too far away to offer an apology in person in reasonable time.
My next tips will help to say sorry in the best way you can ...
10 tips to offering a perfect apology
The best kind of apology is one that you deliver in person.
Pluck up the courage by reminding yourself of how you have 'survived' other difficult conversations (whether or not they were a success!) and how you have dealt with difficult situations in the past.

Offer your apology in person - ideally. Your words will mean the most to the other person, but flowers, a ticket to an event, chocolates, a bottle of wine, a card, etc will add to the impact, as possibly a published letter of apology (see further down)

Make sure your timing is right

Spend some time talking about what your understanding is of the impact of your wrongdoing on your partner, colleague, friend or whoever else it might be (remember your research?)

Take full responsibility for your role in the situation

Apologise unreservedly by saying something like:

"I now know / I can see that my actions caused [what you have observed or heard], I am truly sorry for that. I know that by saying/doing that [specify your action or words], I have damaged [your reputation, our relationship, your trust, etc].

Ask what you can do to help your partner/spouse or other party repair whatever was damaged

Make it up with flowers, tickets to a gig, concert or experience, chocolates, bottle of wine and a card, but only as an addition - your words and actions after the far more important

Truly make amends with taking whatever action necessary for you to address the underlying problem that led to your mistake. This is THE most important point, as 'just' saying sorry, without some real soul searching, may lead to your falling into the same trap again. So, you may have to address that addiction, depression, nervous breakdown or repeated infidelity.

Having said how sorry you are from the heart you now need to accept the other person's reaction without judgment. He/she may need:

time to process everything that has happened
may not be able to accept your apology
may only be able to meet you half-way
may take the opportunity to express their anger and hurt
How to say apologise without creating an argument
Here is what you should avoid at all costs when you are apologising in person!
Do not have any expectations of the wronged person. Accept that they do not need to do or say anything in return for your apology. Following on from that ...
Do not burden the other person with your guilt - only you are responsible for overcoming your guilty feelings
Do not start blaming the other party - apologising unreservedly means that you take full responsibility for your part of the problem. It may well be that others were also to blame, but now is not the time to point the finger.
Is it really your fault?
I am only addressing this very briefly, because the focus of this article is really on how to say sorry. However, some people feel guilty all too quickly - almost apologising for being alive. This is invariably linked to poor self-esteem.
If your self-esteem is in your boots and you have a tendency to apologise for just about anything then please read my articles on how to build your self-esteem. I would love you to feel better about yourself.
Also, if you have a controlling partner, you are possibly at risk of at least emotional abuse - not necessarily, but I just want you to consider it. Your partner may be manipulating situations so that you end up saying sorry for something that wasn't your fault or did not require an apology. Under these circumstances you may start to suffer from excessive guilt. No wonder!
However, if an apology is in order, you really do need to say "sorry, I was wrong", here is an opportunity...

How to apologise publicly
Here is your opportunity to make a very public apology
Hop over to Part 3 to read how I can help you to publish your letter of apology online.

---
---