Jealousy: how to overcome it so that it doesn't overcome you
Co-author: Kryza Sito
At some point, even if you're one of the most secure people on the planet and you're completely comfortable with who you are, you may have been plagued by feelings of insecurity, anxiety, worry, anger or fear about losing a person that you love. It happens to the best of us and it happens for a variety of reasons. 
Just in case the search engine landed you on the wrong page - to find my article on having a jealous partner CLICK HERE.
Although these feelings may come sometimes, they can be shaken off with some genuine love and kind words from the person who's important to you. Or even simply spending quality time with that person could just do the trick. 
But when these negative emotions are heightened to irrational levels and hang around longer than you'd like them to, you might be suffering from a case of jealousy. 

I so know that it's not easy to be in this position. Sometimes the feelings of hurt and humiliation associated with jealousy can be totally crippling. At times, these feelings can spring from imagined threats that seem to be alarmingly real. But it's also very possible that right now you're trying to deal with negative feelings because someone misused your trust before.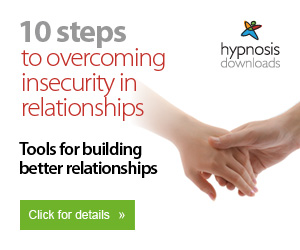 The green-eyed monster
So what is jealousy? 
I'll tell you and then I'll break it down into bite-sized pieces.
Jealousy is basically what you feel when you think that you're on the verge of losing something or someone precious to you, usually (but not necessarily always) because of the presence of someone else.
Jealousy can manifest itself in several forms and can be present in all kinds of relationships. But let's just say that you're reading this and you're in a romantic relationship. What other things might be making you feel this way?


I feel jealous because...
There are many reasons why you might be feeling jealous, and here are just a few examples to help you get started with identifying your own particular situation:
Your partner is spending more time with other people (especially if time is your primary love language);
Your partner gives other people (workmates, friends, people of the opposite sex, kids) attention and you think that you're being shortchanged;
You notice some changes in the way your partner treats you – you think that he/she is suddenly aloof or distant;
Someone is showing interest (possibly not even romantic) in your partner;
Your partner starts interacting with other people who appear to be more 'stimulating' (intellectually, physically or romantically) to him/her and you feel like you're out of the loop;
You think that your partner is starting to develop an unhealthy and seemingly romantic interest in another person;
You fear that you will lose your partner to someone else; 
You think that you're not good enough and that someone might be better suited to your partner; or,
You may be reliving moments wherein you were once lied to or cheated on by your current partner or a partner from a previous relationship. It may have happened recently or a long time ago, but you still find it difficult to move on.
Those are just some of the reasons why we experience these feelings, but you can probably identify other reasons for jealousy too.
You'll learn how to overcome jealousy in Part 2. But let's first have a look at the signs and symptoms...
The tell-tale signs of jealousy
Jealousy can sometimes lead you to experience very intense emotions – and sometimes you might find yourself being unable to control some of your reactions to these emotions. (Just in case you would rather hop over to a solution immediately, watch this Three-Step-Plan to Overcome Jealousy video.)
Here are some of the signs that you may be jealous:
You suddenly feel intense emotions of anger towards your partner and fear that he or she may leave you, or you may feel hurt;

You know that you have a loving partner but for some reason you can't shake off the feeling that he/she might be cheating on you;
You have the compulsion to check messages on your partner's phone, email or social media account, or listen in to bits of conversations just to be sure that your partner isn't fooling around;
You begin to feel suspicious about his/her whereabouts and who he/she is spending time with;
You doubt your partner or think that he/she may be lying; 
You feel the unreasonable need to cross-examine your partner;
You overanalyse what your partner says or does and inject your own interpretations about situations;
You dislike it when your partner spends time away from you;
You start feeling as if you're not good enough or you feel helpless about the situation;
You feel threatened by the other person who has entered the picture (probably in terms of physical appearance, education, work status, accomplishments and so on);
You feel the need to defend yourself or prove your worth;
You alienate your spouse/partner with hurtful words and baseless accusations;
You might even resort to physical violence;
You experience frustration that you feel this way because the emotions are getting out of hand.
So what can you do?
If you recognise these unhappy feelings, don't despair! You can break out of this negative cycle, so join me in Part 2 to find out exactly how you can overcome feeling jealous.
Related Articles
How to Overcome Low Self-Esteem
How to Deal with Criticism
Problems in Your Physical Relationship?
Do you want to save your relationship? Or are you keen to improve it...
Get an online professional, licensed relationship therapist to help you now

Your problem is never too small or too big, too silly or too complicated to ask for help from a relationship expert.
Connect with your therapist as often as you like in confidence (no need even to give your real name).
Get help now in 3 easy steps:
Click the image below and fill in the two online questionnaires (it takes just a few minutes)
Complete the short and easy sign up process
Choose how to pay (it's safe and secure)
Then all you need to do is write down your troubles!
Regain your joy, intimacy, companionship, trust, passion, communication, friendship, affection...
Click the image below now to start:
REGAIN is totally respectful of your privacy. All your details are safe.
I want to upfront with you - I earn a commission from BetterHelp. This is how I earn an honest income, whilst giving away a ton of free information throughout my site. You pay the same fee, regardless.
Section maps
---
Found this page helpful?
Pay it forward - like and share...
Comment, help or be helped
Hello you! :-)
It's me - Elly Prior, I'm the Founder and Author of this site. I'm a 'real' person! I'm hoping to make a positive difference, small or large, to every person who visits my site.
Do feel free to ask for help. I would be delighted to write a few lines to support you (please keep it short).
Alternatively -  there are licensed therapists waiting to help you right now. You can connect with a therapist as often as you want on any device, whenever it suits you. For further information, see my page: Online Relationship Advice.